The Space Systems Engineering Laboratory at Missouri S&T was founded in 2001 with the hiring of Dr. Hank Pernicka to teach and conduct research for the Aerospace Engineering program. Just four years after the lab's founding, the Missouri S&T Research Team (M-SAT), was accepted to the University Nanosat-4 competition with their pair of MR & MRS SAT microsatellites. The team placed 3rd; a notableachievement for a first entry against others including Cornell University and the University of Texas at Austin. Most recently, the team placed first in the Nanosat-8 competition and is participating in two other satellite projects through the Air Force Research Lab and NASA.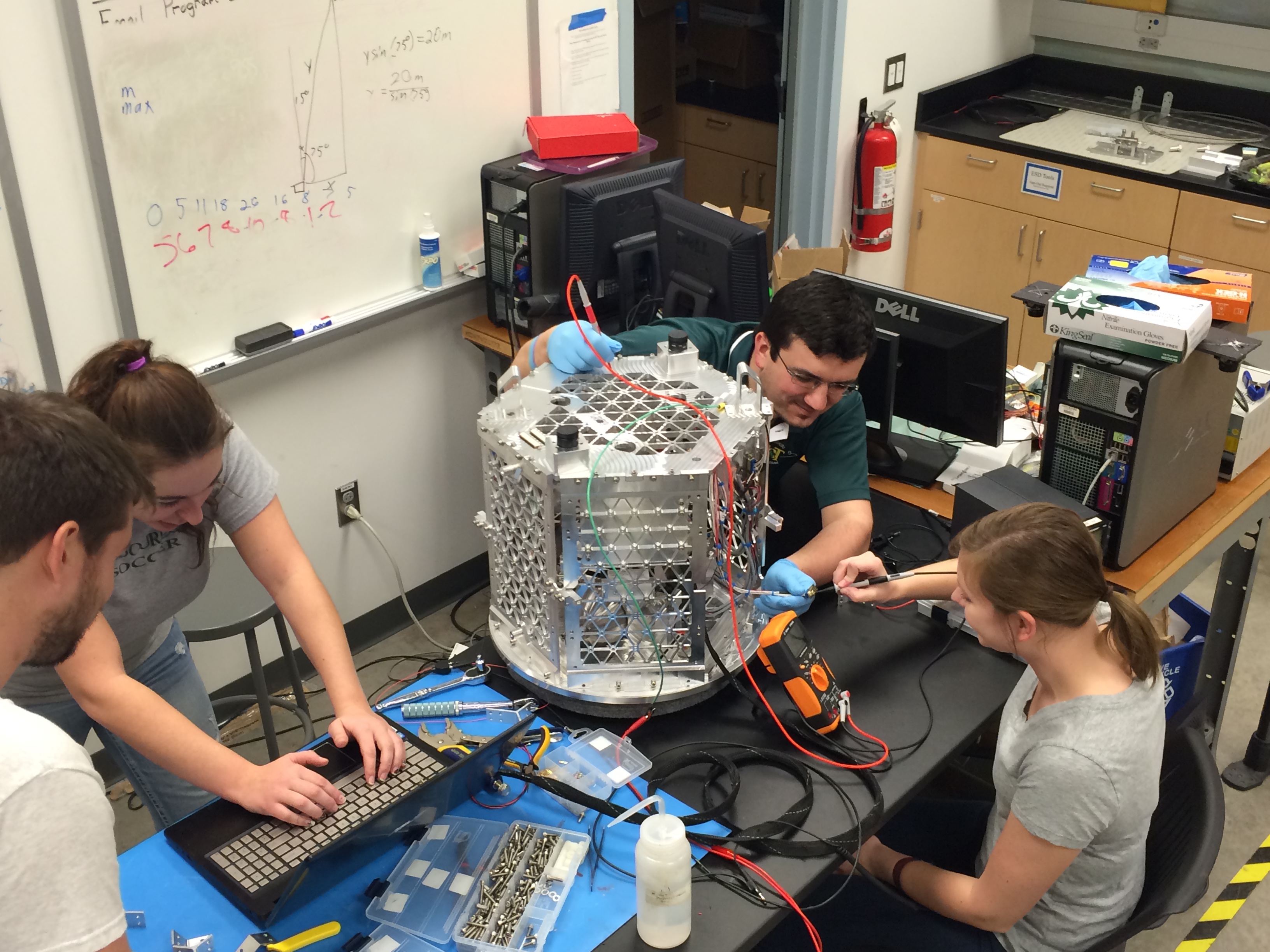 There are many diverse research areas being pursued within the lab including systems engineering, cold gas propulsion systems, power systems, and orbit and attitude determination and control primarily within the scope of small satellites. Students working in the lab have presented papers at numerous research conferences, been published in archival journals and won awards for their research efforts.
The lab operates out of Toomey Hall on the Missouri S&T campus and is equipped to support the needs of the team's ongoing research with small satellite technology. The lab has evolved over the years to meet the demands of each project, gaining/training new members and developing/learning new skills.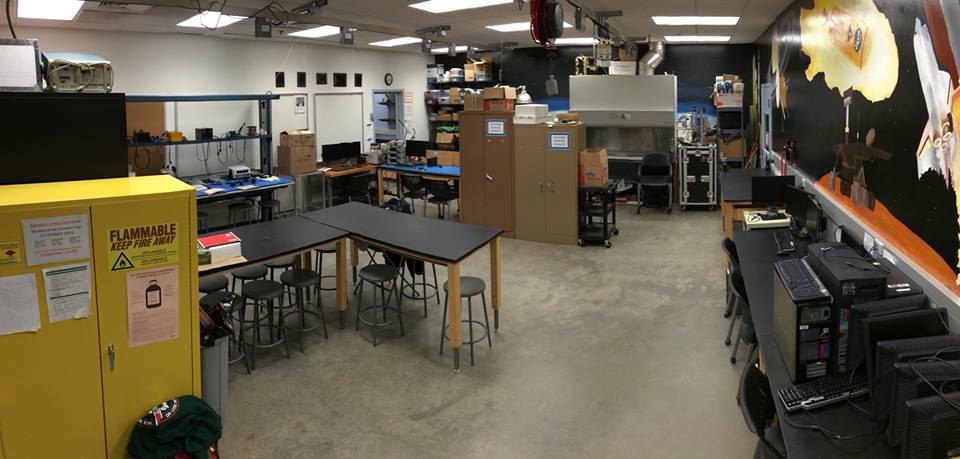 The M-SAT team is currently focused on three ongoing small satellite projects: two are through the Air Force Research Laboratory's University Nanosat Program (Nanosat-8 and Nanosat-9 Competitions), and the third is as participant in NASA's Undergraduate Student Instrument Project (USIP). The three projects are testing two key technologies: a stereoscoping imaging process for observing objects in space and a multi-mode thruster that is being developed by faculty collaborators at Missouri S&T. Two of the spacecraft are "CubeSats," while the other (MR/MRS SAT) is classified as a microsatellite.
For more information regarding these satellite projects, please visit mst.edu/~mrsat.
If you are interested in the SSE lab activities and research, please contact Dr. Hank Pernicka at pernicka@mst.edu.